Android Crypto & Bitcoin Wallet for All Devices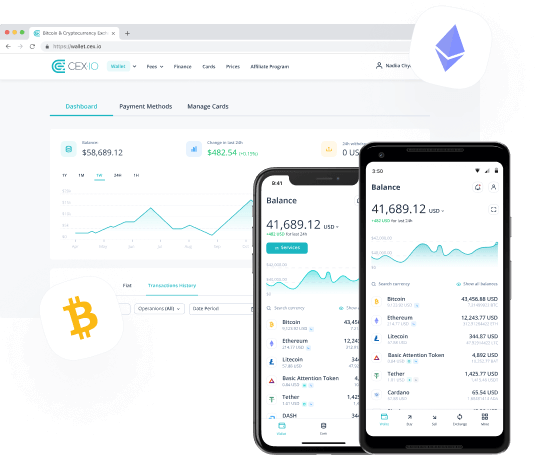 What is the Android crypto wallet, its pros, and cons?
There are a lot of types of crypto wallets with their own features and purposes — some allow you to only store and transfer cryptocurrencies, others can be considered as a crypto trading platform with advanced features like fiat payments, exchange, or support of some crypto-native services like staking. But for most users, the main criteria for choosing a crypto wallet is comfort vs. security comparison.
When it comes to comfort, nothing beats mobile wallets. For example, with Android crypto wallets, it is easy to make payments on the go and get access to your crypto anywhere and anytime. On the other hand, mobile wallets are hot wallets, meaning they have a constant internet connection. This makes hot wallets less secure than cold wallets, which store cryptocurrencies offline.
Also, there are two major mobile wallet types — custodial/hosted and non-custodial. When you use a hosted wallet, the third party keeps crypto for you that might be quite similar to how the bank keeps money on your savings account. If you use a non-custodial wallet, then the wallet doesn't rely on a third party for storing private keys. When downloading a non-custodial Android wallet this means that your private key will be stored on the mobile device. And if you get lost, broken, or stolen your phone with your non-custodial wallet, the private keys are missing as well as access to your funds.
Regardless of the wallet type you choose, it is recommended to secure cryptocurrencies using advanced security features. For example, create a backup key for your wallet or enable multiple security layers like 2FA and others.
When creating CEX.IO Wallet, we strived to take the best from hot and cold wallet features. So we keep only a small fraction of total crypto funds in the hot wallet. It works so to make daily transactions quick and easy to do. In turn, most of the users' funds are stored in the offline cold wallet, making storing cryptocurrencies more secure.
How to determine the best cryptocurrency wallet for Android?
When deciding which wallet type to choose — hosted or non-custodial — most traders also pay attention to available features. In fact, it is up to the customer to decide what is most important to them. Yet, there is a certain set of characteristics that are mandatory for most mobile wallets and crypto wallets in general.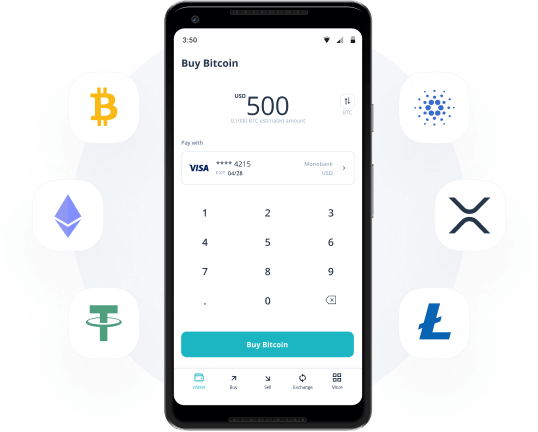 User interface
Mobile wallets are one of the most popular forms of crypto storage, and because of that, they become a getaway to the crypto world for a lot of newcomers. That is why the mobile app interface should be easy to use and intuitive to perform different operations. If a wallet has a confusing UI, then it may lead to user mistakes and may take some time for users to find out how it works, forming a repulsive factor.
CEX.IO Wallet for Android devices provides you an opportunity to check detailed information about your balance and transactions at a glance. Also, the most important features and services are always with you.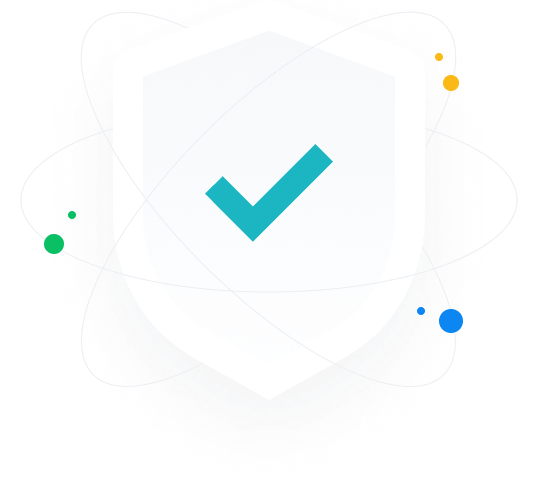 Security
The security and safety of coins are ultimately users' responsibility regardless of the wallet type. But some wallets offer additional features for better funds protection. So before installing any crypto wallet it is important to check how you can secure your funds. Some of them offer a wallet backup with seed phrase, use multi-signature security, 2FA for extra security layer, and other options to protect your funds.
With CEX.IO Wallet, you can use numerous security features to keep your funds safe. And it is recommended to enable at least 2FA for your CEX.IO account. For CEX.IO, the security of users' funds is paramount. We use multiple confirmations and systems to protect users' fiat and crypto assets. You can find more details about the security of users' funds in our article on the blog.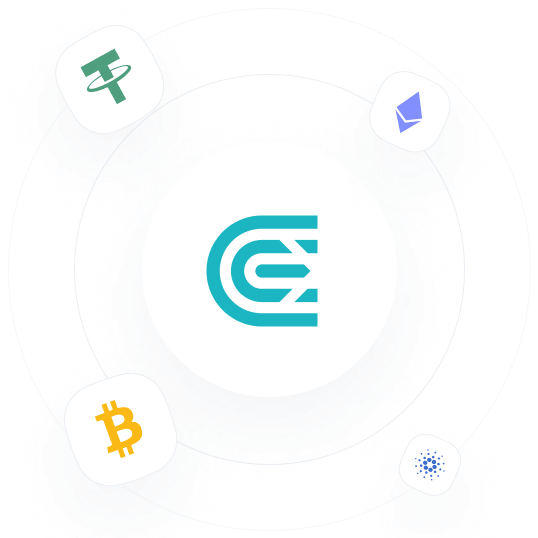 Multiple cryptocurrencies and payment options available
There are a lot of cryptocurrencies available on the market, so if a mobile crypto wallet supports a limited number of coins, it sufficiently restricts users' options. A wide range of supported assets in most cases also opens the way to advanced crypto-native services. This makes crypto wallets the place where users can get a more intense crypto experience.
As part of the CEX.IO ecosystem, CEX.IO Wallet is a getaway to a broad range of crypto services. With this product, you can, for example, buy Ethereum instantly as well as over 80 digital currencies, sell it or exchange it for another crypto or fiat. In addition to cryptocurrencies, CEX.IO Wallet also supports fiat payments via bank transfers and debit/credit cards. It means you can store both crypto and fiat in CEX.IO Wallet and manage your portfolio in a few taps.
How to use Android crypto wallets like CEX.IO Wallet?
The principles of using Android crypto wallet depend on the available features and services. For example, CEX.IO Wallet is not only about storing, sending, and receiving cryptocurrencies. It is also packed with extra features including support of fiat payments, the ability to buy, sell, and exchange cryptocurrencies, etc.
Considering what features are available for CEX.IO Wallet, here are a few possible ways how you can use it.
Let's say you have an Android device and want to buy Bitcoin. So you can just download CEX.IO Wallet and create an account or use your CEX.IO account with Identity verification for login. After that, you will be able to buy BTC instantly with your payment card.
And conversely, if you need fiat funds and have some Bitcoin, there is no need to send your crypto to other platforms for this operation. You can just sell bitcoin in the CEX.IO Wallet and keep fiat funds for future operations. Also, you can withdraw them using one of the supported payment options.
Taking into account that CEX.IO Wallet supports dozens of virtual currencies, it can be used as an all-in-one solution for managing crypto portfolios. Use the BTC to USD exchange feature when you need to rebalance your portfolio and monitor all your crypto assets in the wallet on one page.
Frequently asked questions about CEX.IO Wallet
How to create an account with CEX.IO Wallet? To create an account with CEX.IO wallet, follow these simple steps:
2
Provide your email address and password and select your country of residency in the dropdown list
3
Get acquitted with Terms of Use and accept it to proceed
4
The confirmation email will be sent to the provided email address and you need to confirm via a link or by entering a passcode
That's all. By the way, if you already have a verified CEX.IO account, you can use it to log into CEX.IO Wallet without the need to create a new profile.
How to receive cryptocurrencies?
If you want to receive/deposit crypto to CEX.IO Wallet, then select crypto on the main page and tap Receive. You will see your wallet address for the deposit that you need to enter in your external wallet. Before copying the wallet address or using QR-code, make sure that you selected the correct network and supported address format for your wallet. Also, some cryptocurrencies may have a second field in addition to the wallet address — mostly, it is for memo ID or destination tag. Double-check that you entered the right details in your external wallet and confirm the transaction.
How to send crypto?
Sending or withdrawing crypto works similarly to depositing money. You need to choose crypto for withdrawal and tap Send. After that, provide a destination wallet address — it can be a new one or a saved one (if you already sent money to that address using CEX.IO Wallet). Before sending crypto, double-check that the selected network and address format is correct and supported by your external wallet. If there is a memo ID and destination tag field, then make sure whether you need to enter it for the destination wallet. Next, confirm the transaction if you are sure that everything is correct.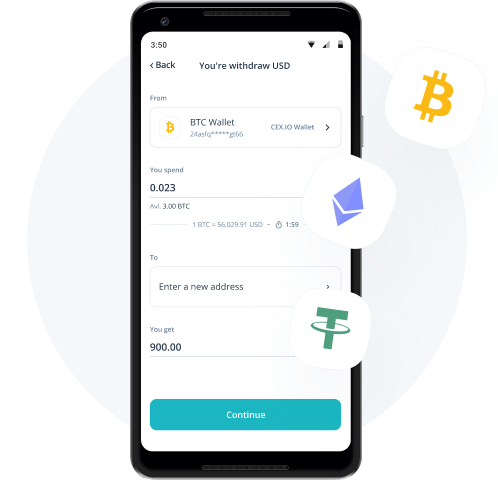 How to buy and sell crypto via CEX.IO Wallet?
For buying crypto with CEX.IO Wallet, tap the Buy section when you are on the main page. Then select the cryptocurrency you want to buy and enter the amount. After that, choose the payment method from the list of supported. Before confirming the transaction, double-check the total amount to see what you will receive in the end, taking the fee into account. The transaction will be processed in a few minutes.
The process of selling crypto is the same as buying. But in this case, you need to choose the Sell section on the main page.